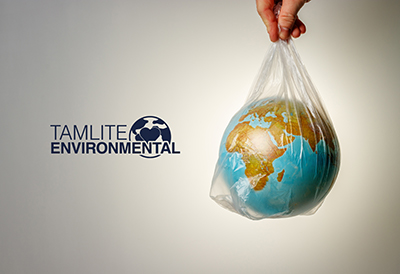 UK based LED lighting manufacturer Tamlite Lighting has been shortlisted for two prestigious industry awards, recognising its impact in key areas of ethical manufacturing.
The Midland-based firm has scooped nominations at the Make UK Manufacturing Awards for the Midlands and East Region (Energy and Sustainability), as well as the Materials Recycling World (MRW) National Recycling Awards (Partnership Excellence – Commercial and Circular Economy initiative).
With a history dating back more than 50 years, Tamlite is proud of its manufacturing heritage, and has continued to enhance its position as a sustainable lighting manufacturer both in terms of product design and the packaging and processes that are used to deliver its lighting solutions.
In order to be more environmentally friendly, Tamlite believes that the adoption of circular economy design principles is critical. Many of Tamlite's lighting solutions are manufactured with the circular economy at the forefront of design and the use of recyclable materials within its luminaires continues to be a major focus. However, one of its major success stories has been an 80% reduction in plastic packaging – the equivalent to well over 1 million plastic bags – since 2018.
Working closely with its sister company Waste Experts (who are apart of the Partner Excellence award nomination), Tamlite also offers customers an extensive waste recycling service, whereby luminaires and lamps are brought back into the circular economy, or responsibly disposed of to reduce reliance on landfill.
With net zero targets on the horizon, sustainability and social responsibility is core to Tamlite's ethos. Not only is it taking steps towards improving the sustainability of its products, but it is also committed to reducing its carbon footprint. For example, as a significant energy user, the company has set factory energy and emission reduction targets, allowing it to make real-time decisions on energy efficient investments.
Of the award nominations, Tamlite Lighting's Managing Director John Allden commented: "As a leading lighting manufacturer, we have a responsibility to ensure our processes, technologies and products are in line with our commitment of ensuring a healthy planet for all. Being nominated for two industry leading awards recognises the steps we have taken to improve our approach to the circular economy and sustainability. From conception to delivery, by focussing our efforts on developing lighting solutions that will last long into the future – as well as considering our own environmental impact – we're creating innovative lighting systems that are considerably more sustainable without compromising quality."
Winners of the Make UK Manufacturing Awards for the East and Midlands region will be announced on October 18, whilst the Materials Recycling World (MRW) National Recycling Awards gala dinner will be held on December 6.
Share this story