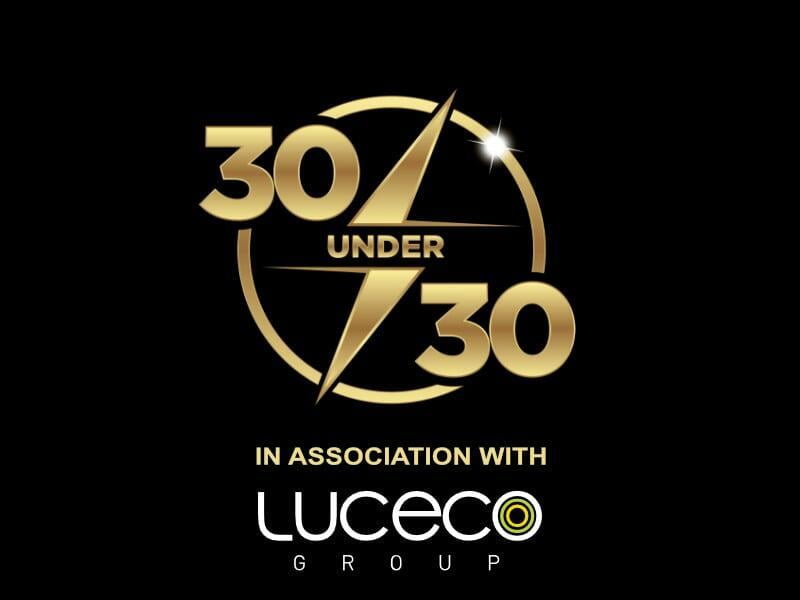 Nominations for this year's 30 under 30 awards are now closed, with the winners set to be announced on the 31st March.
Established in partnership with headline sponsor Luceco Group, the awards are now in their second year. They aim to recognise up-and-coming talent within the industry and showcase the next generation of electrical contractors.
eFIXX have been busy compiling a shortlist which the judges will now whittle down to the 30 winners. The panel of esteemed judges, which comprises of twenty-one industry experts, will have just a few weeks to decide who will be named as one of the 30 most promising talents.
One of last year's 30 under 30 winners has returned to the awards this year as a judge. Sam Featherstone, Director of Oval Renewables commented: "I was very honoured to be nominated for an award last year, and absolutely thrilled when I won not just a 30 under 30 award, but also an award in the renewables category. I'm extremely humbled to be asked to judge the awards this year, I feel very honoured.
The main thing that will set applicants apart from others is having passion and drive for the industry. Showing that they have attention to detail, that they do things in the correct way, treat customers well, and have that spark that shows they love what they do."
As one of the leading designers and manufacturers of electrical and lighting solutions, sold under several respected brands including BG Electrical, BG SyncEV, Luceco Lighting and Masterplug, Luceco Group have played a key role in the success of the awards. The awards bring together the credibility of a respected manufacturer, with the reach and audience of media outlet eFIXX.
John Williams, Trade and Specification Director from Luceco Group said: "We are very excited to see the results of this year's awards and know the calibre of applicants will make it tricky for the judges including myself, to select the 30 winners. We can't wait to find out who will be crowned the rising stars of our industry."
The winners will be revealed in a dedicated virtual awards event on eFIXX TV, on the 31st March.
For further information about the judging panel please visit: https://bit.ly/3J7BxmE
Share this story