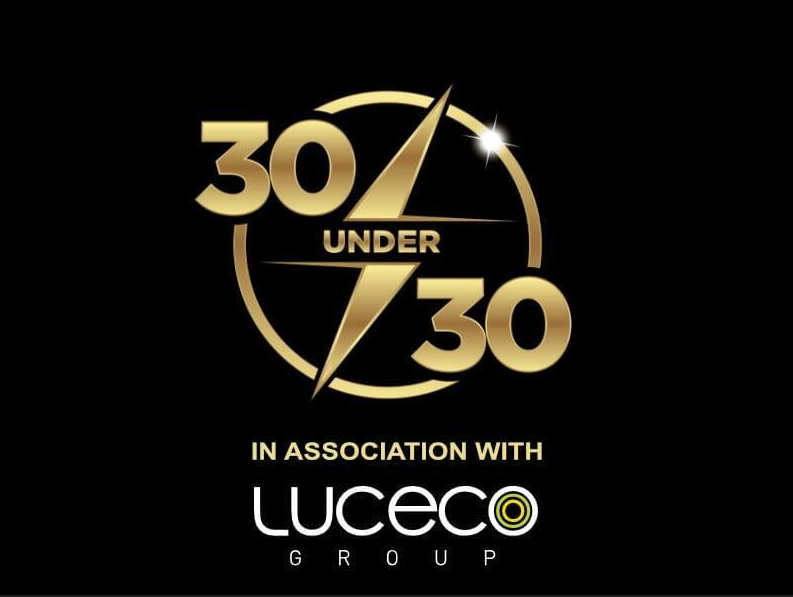 eFIXX has announced the return of its prestigious 30 under 30 awards in, partnership with headline sponsor Luceco Group, following the incredible success of the first year of the awards programme.
The awards recognise up-and-coming talent within the industry and recognise the next generation of electrical contractors. Thousands of entries were received in its first year, demonstrating the passion and commitment of the industry, to support and showcase exceptional young talent.
A panel of fifteen industry experts judged the nominees on their significant contributions to the industry and how they have gone above and beyond, to deliver outstanding service and results. The 30 successful winners of the class of '22 were revealed in a virtual award ceremony on Thursday 31st March 2022.
Having been crowned worthy winners, the 30 were invited to an exciting day and evening event, hosted at Jaguar Land Rover's Birmingham showroom, to celebrate with the Luceco Group and eFIXX teams. The event featured guest speakers from Jaguar Land Rover and BG SyncEV, a presentation from a Jaguar EV specialist, and a talk on the importance of LED lighting design, from Luceco Lighting. These sessions were followed by an interactive panel discussion hosted by eFIXX, followed by team go karting and a celebratory winners dinner.
Wayne Hill, Managing Director at Luceco Group, added: "We are extremely proud and delighted to sponsor these awards for the second year running, continuing the recognition of emerging talent within the electrical industry. What really stood out for us was the exceptionally high levels of professionalism, dedication and passion all the winners have for their profession. They thoroughly deserve all the credit they have received and I'm sure will play a pivotal role in the electrification of the UK's energy infrastructure".
Stephen Hurrell, Director of eFIXX, stated: "We were blown away with the overwhelming response to the first year of the awards. We are so proud to have recognised and showcased the unbelievable level of talent in the industry and our 30 winners are all rising stars who deserve ongoing success for the future. Congratulations to everyone who was nominated, who was shortlisted and to those who were successful. We can't wait to see the fresh pool of talent from this year's event."
Nominations are now open and close on the 31st January 2023. Judging begins in February 2023, with the shortlist being announced in March and the successful winners will be revealed on 31st March 2023.
It's free to enter, and you can nominate yourself or a colleague, Entrants must be under the age of 30 on 31st March and actively working within the electrical industry for at least one year.to be eligible.
This is a great opportunity to nominate yourself or somebody else who has overcome adversity, acted as a source of inspiration or motivation, or gone the extra mile and exceeded expectations.
For more information on the 2022 30 under 30 awards and to see the winners, visit: www.luceco-academy.com/30-under-30-awards
Nominations for the 2023 30 under 30 awards are now open. To nominate yourself or someone else, visit www.awards.efixx.co.uk/enter
Share this story