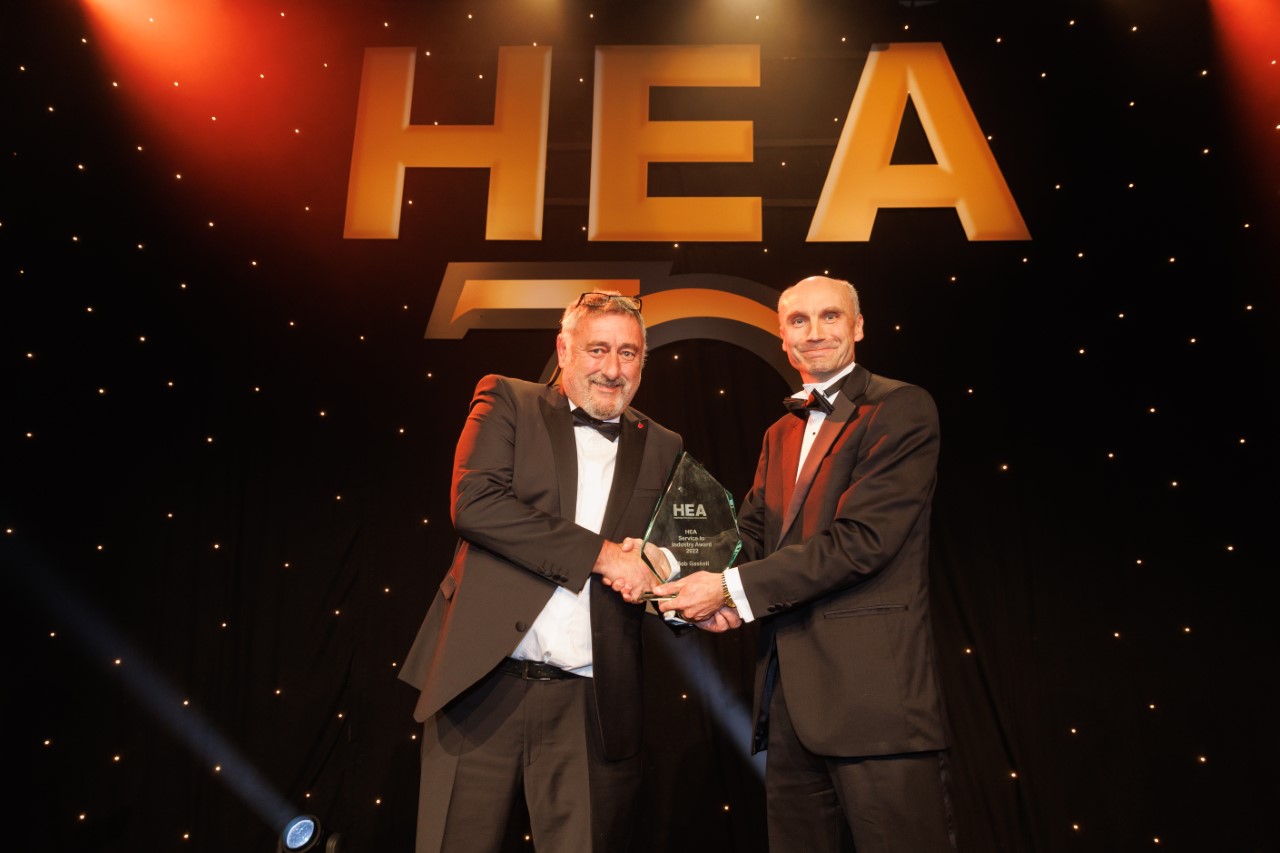 This year's HEA Conference, Exhibition and Awards at The Celtic Manor, Newport, ended with not one but two wins for CU Phosco Lighting. 
The street lighting industry event of the year, the HEA Annual Conference and Awards, celebrates the best the highway electrical sector has to offer and recognises the valuable contributions made by the industry's top performers.   
Early in the ceremony, the century-old, award-winning manufacturer was thrilled to learn that its E951 luminaire was named 'Product of the Year 2022.'  
E951 is the high-quality, low-cost solution Local Authorities have been waiting for to replace existing sodium discharge, compact fluorescent and even 1st generation LED luminaires on traffic routes and minor roads. 
Paul Carter – Technical Manager Luminaires, CU Phosco, says, "We faced some stiff competition on the night, so it is a fantastic honour to receive this award. E951 has been conceived from over 100 years of experience working with local authorities to help them maximise their efficiency and minimise their budget and environmental impact."   
And just when they thought the evening couldn't get any better, Bob Gaskell, the manufacturer's Lighting Contracts Director, was thrown into the spotlight when he received the Service to Industry Award for 2022. 
Bob Gaskell says, "In my 20-plus years in the industry, I have never felt as proud as I do now. It is a tremendous honour to be bestowed with this award, joining some of the industry's greats and measured to the highest of standards. I hope to continue adding value to this esteemed institution."  
To find out more about CU Phosco Lighting or the E951 award winner, please visit: www.cuphosco.com  
Share this story